Alison MacLeod is a novelist, short story writer and essayist.   Her third and most recent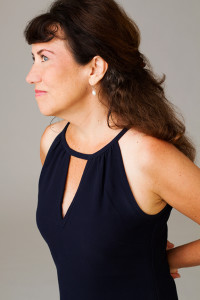 novel, Unexploded, was long-listed for The 2013 Man-Booker Prize and was a 'Book of the Year' for The Observer.  Her previous works include the novels The Changeling (1996) and The Wave Theory of Angels (2005), and the short story collection Fifteen Modern Tales of Attraction (2007).   In 2008, her story 'Dirty Weekend' won The Society of Authors' Olive Cook Award and, in recent years, she has been nominated for The BBC National Short Story Award and The Sunday Times EFG International Short Story Award.  In 2016 she will be a British Library Writer in Residence, a position which is awarded by the Eccles Collection Centre for North American studies and research at the British Library.
Alongside her writing, she has served as a judge for The Frank O'Connor International Short Story Award, The Mslexia Prize, The International Manchester Fiction Prize, The London Magazine Prize, and The Charleston-Chichester Award.  MacLeod is also Associate Editor of Short Fiction in Theory and Practice (Intellect Books).
She has appeared at literary festivals and conferences throughout the UK and internationally, including The Charleston International Festival, The Jaipur Literature Festival and The Hong Kong International Literary Festival.  She teaches and mentors for groups such as the Arvon Foundation and New Writing South, and has written for The Sunday Times, the Guardian, Prospect and The Ottawa Citizen.
Her next short story collection and novel will be published by Bloomsbury.
She is Professor of Contemporary Fiction at the University of Chichester.  

For news of her upcoming readings and events, click on the 'News' tab above.
author images (2015) © Kate MacLeod Photography