T
2023
Alison will be interviewed about the writing of Tenderness at the British Institute of Florence on April 18th at 6.30 pm.
Alison will be appearing at Writers' Week for the Adelaide Literary Festival, March 4-9. She will be in conversation with literary critic Felicity Plunkett about Tenderness and the D. H. Lawrence resurgence.
EVENTS DIARY
2022
Alison will be in conversation with Katherine Koller for this online keynote event for the 2022 Writers Guild of Alberta conference on June 4th.
Alison and Lara Feigel will be exploring their respective Lawrence-inspired books on May 26th at 5.30 pm for the Charleston Festival, UK.
Alison will be exploring Tenderness with Richard Owen (author of Lady Chatterley's Lover) on May 16th at 6 pm for the Bath Festival.
Alison will be in conversation with writer and academic Kylie Mirmohamadi for the Bendigo Writers Festival (Australia) on May 13th. This event will be streamed internationally. 7 pm local time. 10 am BST.
Alison will be appearing at the Chipping Campden Literature Festival on May 5th at 7.00 pm, when she and Lara Feigel will be discussing their D. H. Lawrence-inspired works, Tenderness and Look What We Have Come Through!
Alison will be discussing Tenderness for the Suffolk Book League on April 7th at 7.30 pm at the Ipswich Institute. Details here.
2021
Alison will be in conversation with Bloomsbury USA editor Morgan Jones for Books & Books and the Miami Book Fair on Dec. 5th. Join them for this online event.
Alison will be discussing Tenderness and D. H. Lawrence alongside Heather Clark, who will be discussing her biography of Sylvia Plath, Red Comet. Join them for this virtual event for The Mechanics' Institute, San Francisco on Thursday, November 18 / 12PM pacific / 8PM London time .
Alison will be in conversation with writer and critic Bill Goldstein, discussing Tenderness for the Charleston Literary Festival USA in this virtual event on Nov. 9th. Tickets and further info can be found here.
Alison MacLeod and D. H. Lawrence biographer, Frances Wilson, will be in conversation with Clare Clark on Friday, Oct. 8 at The Cheltenham Literature Festival.
Alison will be in conversation with writer and reviewer Lara Feigel at the London Library – and streamed online – on the evening of Thursday, Sept. 30.
*
REVIEWS in brief
*
'[T]riumphant … this places MacLeod among the best of contemporary novelists." —Publishers Weekly, starred review
'Glorious and arresting … A widescreen novel' ― Jonathan Myerson, the Observer
Tenderness 'shouldn't work. And yet, against the odds, it does.' – The New York Times, a 'Best Book of 2021', Alida Becker
'Tenderness is her fourth novel and it shows a mastery of her craft. Aside from being a thrilling read in its own right, the book reminds the reader of just what an explosive book Lady Chatterley's Lover remains.' — Erica Wagner, Harper's Bazaar
Tenderness 'will change forever the way we read Lady Chatterley'—The Spectator, Frances Wilson, a Book of the Year
Signing in Brighton Aug. 2022







'a passionate, epic joy… I will never forget it.' — MADELINE MILLER
'as life-affirming as Lawrence's own fiction always aimed to be.' — Nick Rennison, The Sunday Times, Historical Fiction Book of the Month
'a triumph… Stunning, illuminating, but also, profoundly moving.' — ELIF SHAFAK
'[A] large-hearted celebration of Lady Chatterley's Lover. . . . splendidly extreme in its magnitude, yet always elegant'— Lara Feigel, the Guardian
'a hugely daring, intrigue-packed, decade-jumping doorstopper that teasingly blends fiction and actuality with wit and panache…' — Stephanie Cross, Daily Mail
'utterly fascinating… a joyous celebration of Lawrence's much-despised novel and a triumph of imagination' — Nawaid Anjum, the Hindustan Times
'epic… A joyous celebration of the artistic life' — Cathy Galvin, The Tablet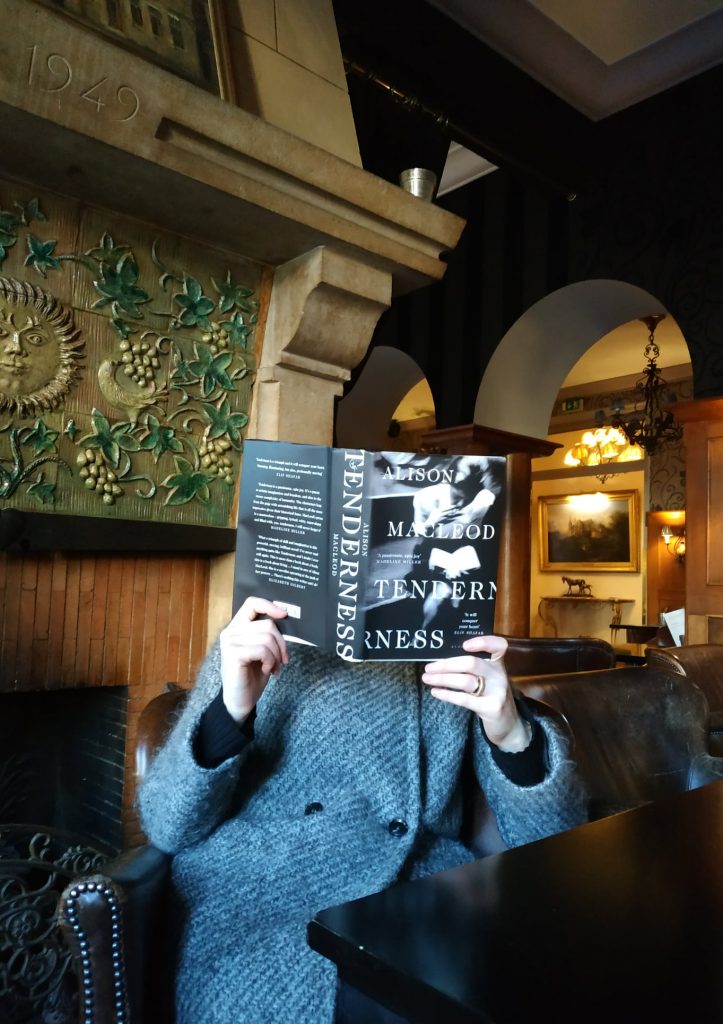 'As sublimely crafted as a novel could ever be. I'm in awe of Alison MacLeod's powers… [M]esmerising' — ISABELLA TREE
'an absolute marvel of a book'— Penelope Debelle, the Adelaide Advertiser
'a triumph… never just clever: this is a book that is a very beautiful gift, worthy of its subject, the often out-of-fashion DH Lawrence who packed so much living and writing into his short life…' — Rosemary Sorenson, The Bendigo Writers Festival Review
'a powerful story beautifully told.' —The Center for Fiction (USA)
'an extraordinary novel… It's a very contemporary book about trust, love, secrecy, surveillance, disinformation, and power. The characters live and breathe on the page…' –Jane Rogers, Writers Review
'Powerful, moving, brilliant…. TENDERNESS is an utterly captivating read, and I came away from it with this astonished thought: There's nothing this writer can't do' – ELIZABETH GILBERT
'Fans of Curtis Sittenfeld's American Wife will love the epic Tenderness' ― Vogue Australia
'daring and innovative… The structure is unexpected and the story is epic and bold, and to quote from the book, it is also big-spirited and alive.' ― Sarah L'Estrange, ABC, 'Best Books of September'
''Alison MacLeod has bored deep into… cultural fault-lines of the twentieth century…and emerged with a great sweeping symphony of a novel.' — TIM PEARS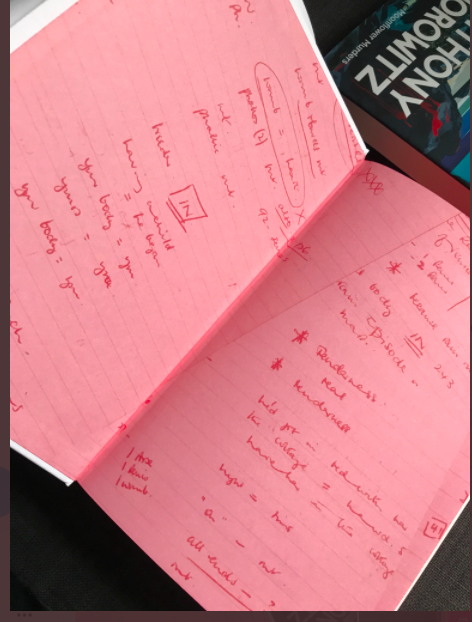 '…a compelling read. In keen and elegant prose, Macleod dramatises a significant moment in Britain's cultural and social history, when the country stood on the cusp of embracing wider personal freedoms.' — Tomiwa Owolade, the Literary Review
'Bold, compassionate and lyrical, I found myself totally lost in it.' – ALICE JOLLY, critic and author of Mary Ann Sate, Imbecile
A 'bewitchingly epic story… complex and riveting' — Eric Anderson, Lonesome Reader
'MacLeod's novel is tender not in the manner of a gentle lover, but in the way we are tender after the most passionate, open and human forms of intimacy.' –Joe Bedford, Everybody's Reviewing
'One of this century's greatest literary achievements…' –Annie Kapur, GEEKS
'Tenderness is a feast of a novel. This is easily one of the best current reads. And it all has to do with what once was an obscure novel nearly killed in the cradle.' –Harry Chamberlain, Comics Grinder
'MacLeod is utterly unafraid of her scope and unintimidated by the prestige of her characters… [Tenderness] is above all a novel about readers. About the ripples into and across their lives, all from a story…. [A] work of depth and complexity' — Jess Moody, LUNATE
'Sprawling and ambitious … Completely engrossing' ― Good Reading Magazine
'TENDERNESS is amazing. It is a book about love and struggle – the subjects of all the greatest novels… I loved the novel so much I have to go back and read it again. Genius.' — VICKI FEAVER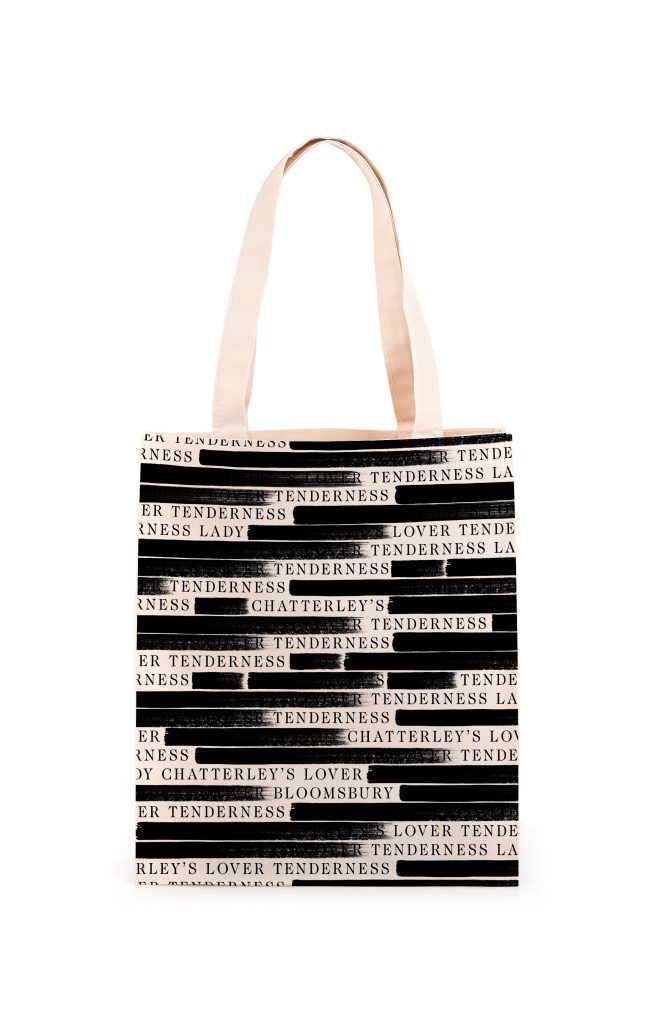 'With a powerful mixing of the personal and the political, of fact and fiction, Alison MacLeod's latest novel is a sweeping and immersive literary treat.' –Living Magazine
'Gorgeously written and meticulously conceived' — DAVID LEAVITT
'[C]ompelling… Grand in scope, but intimate in feeling, it is a must read.' — NetGalley
''A profoundly moving, luminous novel' — 'Waterstones Says'
*
*
*
March 11, 2020: Location: Hatchards, Piccadilly, London

These Our Monsters: An Evening Of New Myth And Legend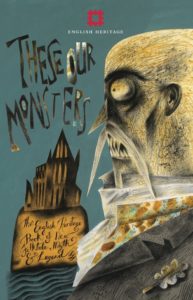 Alison's story 'Great Pucklands' is inspired by Charles Darwin's family life at Down House in 1850 and by the neighbouring meadow, Great Pucklands.
THESE OUR MONSTERS is a collection of eight stories inspired by English folklore and commissioned by English Heritage. All profits support English Heritage historic sites. The collection features striking illustrations by Clive Hicks-Jenkins.
*
---
The Ditchling Museum Of Art And Craft mounted a major retrospective, 'Eric Gill: The Body', which ran from April to September 2017. This short story by Alison MacLeod, emerged from her time as one of the writers-in-residence for the exhibition and was commissioned by Sweet Talk Productions for Radio 4. The voices sequence in the story is inspired by visitors' responses to the exhibition.
A work of creative non-fiction, 'Portrait: Eric Gill Dreaming' imagines Gill in his house in Ditchling, asleep and dreaming about his life and work, and wondering where the two connect and which has the greater influence over it and him: the artist or the man?
Alison MacLeod lives in Brighton, East Sussex. Her stories, including the series 'Imagining Chekhov', have featured previously on Radio 4. Her novel Unexploded was long-listed for the Man-Booker Prize and was broadcast as a 'Book At Bedtime'. Her latest collection of stories, All The Beloved Ghosts, was published in 2017. Alison is Professor of Contemporary Fiction at the University of Chichester.
Writer: Alison MacLeod




Reader: Indira Varma




Producer: Jeremy Osborne
A Sweet Talk production for BBC Radio 4.
*
---
Oct. 2017 Governor General's Award for Fiction Shortlisting – Toronto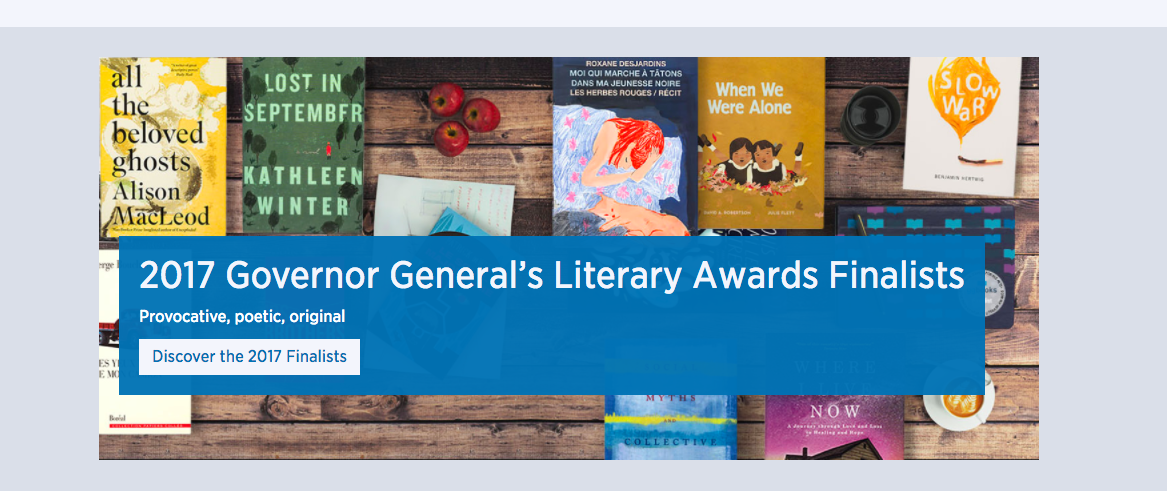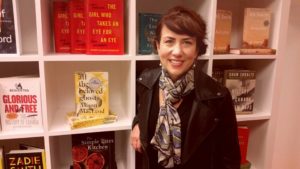 at Penguin Random House, Toronto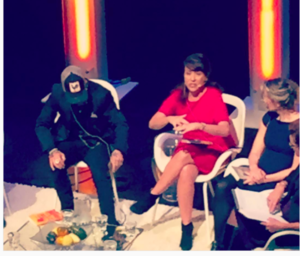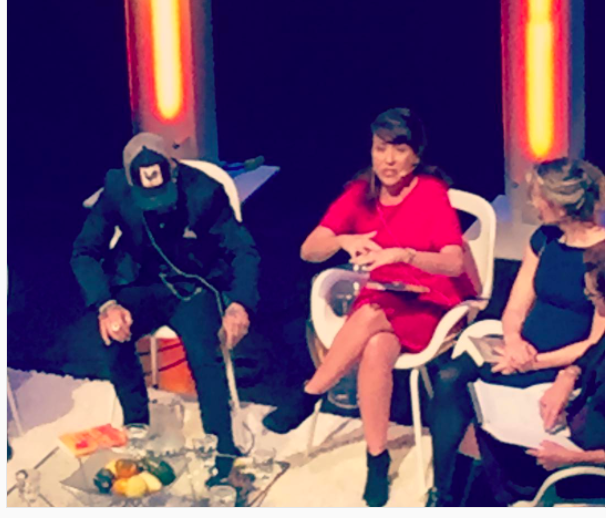 International Festival of Authors – GG finalists' event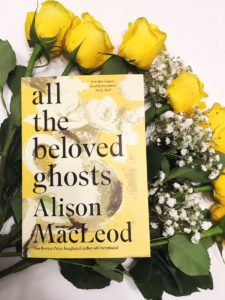 ---
Following a huge response to a call for applicants to their Writer in Residence project, we are thrilled to announce that the successful applicants are authors Alison MacLeod and Bethan Roberts. Both will provide different approaches to the project, which has been commissioned in response to the museum's major, thought-provoking exhibition Eric Gill: The Body (28 April – 3 September 2017).
STRANGE OFFSPRINGS WITH MARK HADDON, ALISON MACLEOD
The creativity of Bloomsbury has inspired many
new works of art. Mark Haddon's St Bride's Bay, a tribute to Virginia Woolf, was commissioned for a special publication, Two Stories, celebrating this year's 100th anniversary of the Hogarth Press. The second story is the first piece Virginia Woolf wrote for the Hogarth Press, 'The Mark on the Wall'. Alison MacLeod's short story, included in her new collection, All the beloved ghosts, imagines Angelica Garnett, daughter of Vanessa Bell and child of Charleston, overcome by the past as she re-visits the house in its current incarnation: "Emotionally powerful… impeccably elegant, richly textured" (The Sunday Times).
Summer Scholars Season:
–
The Summer Scholars season of free lunchtime talks explore the broad and exciting range of research being conducted in the North American collections at the British Library by Eccles Centre Fellows. Tea and coffee will be served and attendees are welcome to bring their lunch.
Writing North America
Alison MacLeod's most recent novel, Unexploded (2013), was longlisted for The 2013 Man-Booker Prize for Fiction and was one of The Observer's 'Books of the Year'. In her short story collection all the beloved ghosts (2017), MacLeod fuses imaginative writing with autobiography, biography, the essay form and historical accounts in a series of 'emotionally powerful meditations' (Sunday Times). Research – a 'looking outward' – has long been vital to MacLeod's writing, for both its inspiration and the sense of authenticity it can lend a work of fiction. In this talk the 2016 Eccles British Library Writer's Award winner discusses the research and 'co-texts' behind two stories with a North American theme.
---
All the Beloved Ghosts
The British Library
–
Alison MacLeod, joint winner of the 2016 Eccles British Library Writer's Award, reads from and discusses her new short story collection, All the Beloved Ghosts (Bloomsbury, 2017). Precise, playful and evocative, her exquisitely crafted stories explore memory, the media and mortality, unfolding at the line between reality and fiction.
In discussion with Lara Feigel, writer and Reader in English, King's College London, Alison reflects on her work, including the role of research and the challenges of negotiating the creative line between the real and the unreal.
The discussion will be followed by a book signing.
---
Newcastle Centre for the Literary Arts
Alison MacLeod's most recent novel, Unexploded, was longlisted for the 2013 Man Booker Prize and was one of The Observer's 'Books of the Year'. Alison will read from all the beloved ghosts (Bloomsbury, March 2017) and will explore the strange relations between fact, fiction and the imagined life.
27 April 2017, 7.15
---
WATERSTONES BRIGHTON
An Evening With Alison MacLeod
Tuesday 25th April 2017 19:30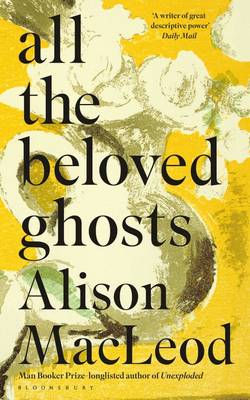 Waterstones Brighton are delighted to present an evening with award-winning author Alison MacLeod. Alison will be talking about her stunning new collection of short stories All The Beloved Ghosts. Her previous novel, Brighton-based Unexploded, was longlisted for the Man Booker Prize as well as being chosen as one of The Observer's books of the year.
Alison will be interviewed on the night by Sarah Hutchings, Artistic Director of City Reads and Director of Collected Works.
This event is supported by the kind generosity of our sponsor, Brighton Gin.
---
Cambridge Literary Festival
18 APRIL 2017
Adam O'Riordan & Alison MacLeod

Two exceptionally talented writers turn their talents to the short story and the result is two exquisite collections. Award-winning poet, Adam O'Riordan, focusses his lyrical gaze on fractured lives along America's West coast in his collection, The Burning Ground. Alison MacLeod, novelist and essayist, takes us from Nova Scotia, to London, to Charleston, in her playful and evocative collection, All the Beloved Ghosts.
---
Wednesday 5th April 18:30
Waterstones
Gower Street, London
THE SHORT STORY SALON: Tessa Hadley, Alison MacLeod and Jessie Greengrass in conversation with Alice Slater
The Short Story Salon is a new monthly event curated and chaired by Gower Street bookseller and mslexia columnist Alice Slater. 2017 has already seen a wealth of new collections, both meaningful and accomplished, from well-established authors to exciting debuts. The Short Story Salon will celebrate the form with readings, conversation and wine. For our inaugural salon on April 5th, we will be welcoming Tessa Hadley, Alison MacLeod and newcomer Jessie Greengrass to Gower Street.
---
30th March, 2017, The Gluck Studio, Steyning, East Sussex
AN EVENING WITH ALISON MACLEOD
We are very excited to welcome novelist, short-story writer and essayist Alison MacLeod to Steyning for the first time. She will speak at The Gluck Studio in Steyning at 7.30 pm on Thursday 30th March. (Chair: Zoe Gilbert)
Alison is Professor of Contemporary Fiction at Chichester University and is a novelist, short story writer and essayist. Her novel The Unexploded was long-listed for the 2013 Man-Booker Prize and selected as one of The Observer's 'Books of the Year'. Her latest book is a wonderful short story collection, showing her at the height of her storytelling powers, taking us into history, literature and the hidden lives of iconic figures……
Alison will be interviewed by Zoe Gilbert. Zoe is the winner of the Costa Short Story Award 2014 and her work has appeared in numerous anthologies and journals. She is working on a PhD in Fiction and Creative Writing at the University of Chichester.
---
UNIVERSITY OF CHICHESTER: Tuesday, March 28 (6:30 – 8:30)
---
SATURDAY, MARCH 25, 2017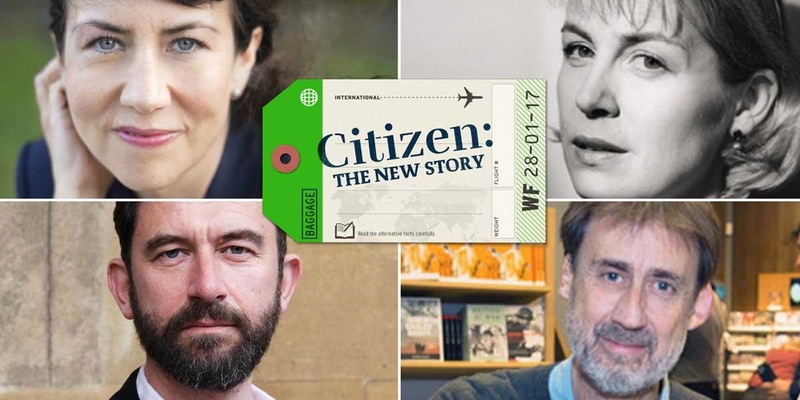 Sat 25 March 2017
18:00 – 20:00 GMT
This is the second in our series of readings and discussions in our Citizen: The New Story series – in association with Lacuna Magazine and the Orwell Prize.
POST-TRUTH: Paul McVeigh, Andrew Williams, Christine Toomey, Alison MacLeod and Cathy Galvin explore the art of getting to the truth, reaching for the untold story & the language and methods of effective literary expression.
Salon limited to 80 places.
---
A Masterclass audio podcast with Alison MacLeod about short story writing and her new collection, ALL THE BELOVED GHOSTS
at THRESHOLDS INTERNATIONAL SHORT STORY FORUM
---
The Eccles British Library Writer's Award Festival
Thurs 23 Mar 2017, 19:00 – 21:00 A literary festival celebrating the achievements of the Eccles British Library Writer's Award

The award (formerly Writer in Residence) of £20,000 is presented annually to two authors whose writing projects depend substantially on materials in the British Library's collection relating to North America. We hope to be joined by all of these award-winning authors for a one-night mini literary festival celebrating their work.
---
---
Feb. 9. 2017, Dulwich Picture Gallery
Alison will read from her forthcoming collection, all the beloved ghosts, in celebration of the new Vanessa Bell exhibition. The title story is set at the Charleston Farmhouse, Vanessa Bell's former home.
'A new exhibition at the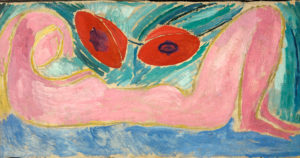 'Dulwich Picture Gallery, Vanessa Bell: 1879-1941, helps us realise the extent to which Bell was one of the most radical painters of her day. Though there have been group shows featuring Bell's work in the past, this is the first time a major retrospective has been dedicated to her.' The Guardian
---
MacLeod and Atkins win The 2016 Eccles British Library Writers; Award
(extract)Authors Alison MacLeod and William Atkins have been judged joint winners of the 2016 Eccles British Library Writer in Residence Award. Two winners have been awarded this year due to the "high standard of submissions".The award was set up by the Eccles Centre in 2012 to promote awareness of the British Library's collections relating to the US and Canada. Each of the winners was awarded £20,000 as well as access to the library's collections to research their upcoming publications during a residency beginning in January 2016.Professor Philip Davies, director of The Eccles Centre and one of the judges, said: "In awarding the 2016 Eccles British Library Writer in Residence prizes to William Atkins and Alison MacLeod the judges have once again demonstrated the breadth and depth of the library's wonderful collections on North America, and of their immense value in providing a foundation for writers of enormous talent. The prizes will offer these 2016 award holders the chance to explore trans-Atlantic and global themes from an American focal point through the unique resources of the British Library, and the projects undertaken by William Atkins and Alison MacLeod will, in the future, guide readers through the times and the spaces that they have found within those collections."
---
---
Adur Reads: Unexploded Alison MacLeod
Friday, 2nd October 2015
7:00 PM, Shoreham Library
Wordfest and West Sussex Libraries are encouraging people throughout Adur and beyond to read Alison MacLeod's acclaimed novel, Unexploded, culminating in a discussion with the author herself at this special Wordfest event. Set in Brighton in the early days of the Second World War, Unexploded describes the impact of war, at first a distant threat and then a plight that overshadows all aspects of life in the town. It leads to unexpected consequences for a young family, struggling to cope with mounting chaos, fear and prejudice. It is also a story about the power of love, art and literature, and the beauty of the landscape of Sussex. There will be many aspects readers will want to discuss with Alison, who has lived in Sussex since 1989, and in Brighton since 2000. Unexploded was long-listed for the 2013 Man Booker Prize. It was selected as a 'Book of the Year' by The Observer and featured on

BBC

Radio 4's 'Book at Bedtime'. Currently flying off the library and bookshop shelves, with copies available to buy for signing at the event.
---
A Brighton Festival Exclusive: Monday, May 4, 2015 8 pm
Panel Discussion & Readings from 'Liberty Writers': On Liberty
Venue: Brighton Dome Concert Hall
with Ali Smith, Rachel Holmes, Bidisha, Jackie Kay, Alison MacLeod, Billy Bragg and Neil Bartlett
Hosted by Shami Chakrabarti
---
THE 2014 HONG KONG INTERNATIONAL LITERATURE FESTIVAL (Nov. 2014)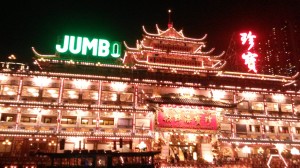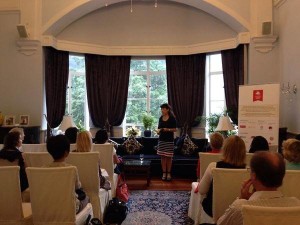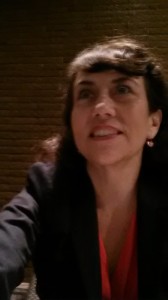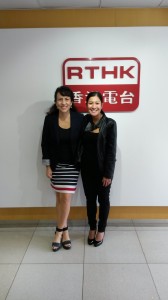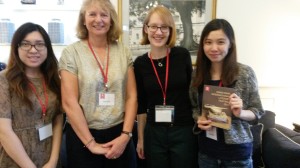 ---
THE 2014 CORK INTERNATIONAL SHORT STORY FESTIVAL (Sept. 2014) Sept. 18, 2014 – Reading Sketch (AM, top left) by Alexandre Fage:
---
THE INTERNATIONAL SHORT STORY CONFERENCE ON THE SHORT STORY IN ENGLISH (Vienna) July 17, 2014 – Reading
---
FESTIVAL OF CHICHESTER June 23, 2014 – Writing a First Nove

l

: Reflections on the Journey (6 pm)
---
THE 2014 INTERNATIONAL CHARLESTON LITERARY FESTIVAL May 26, 2014 – Odes to Virginia Woolf (Maggie Gee & Alison MacLeod)
---
THE 2014 JAIPUR INTERNATIONAL LITERATURE FESTIVAL (Jan. 2014)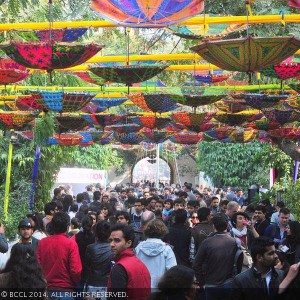 Jan. 25th Alison is back from book events at the Jaipur International Literature Festival – an extraordinary, free gathering of a quarter of a million book lovers. Many thanks to the entire JLF team for their kindness and hospitality.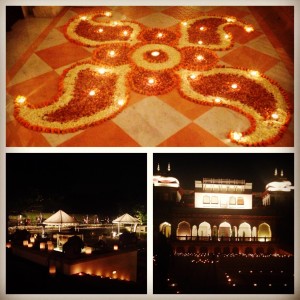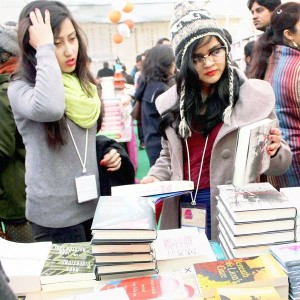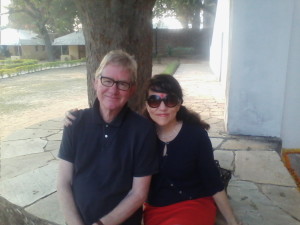 with agent, David Godwin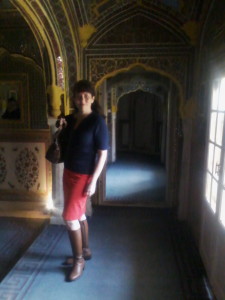 ---
Nov. 24, 2013 The new Gimbal App features stories from cities around the world. Map your own journey in fiction. Read or be read to. Alison's story 'The Heart of Denis Noble' unfolds across London. It was inspired by Prof. Denis Noble's 1960 breakthrough discovery about the electrical signalling system within the heart. I feel very lucky to count Denis as a good friend. Here's a picture of him taken at the BBC National Short Story Awards in 2011, the year when 'The Heart of Denis Noble' was one of shortlisted stories.
---
Nov. 11, 2013 Unexploded is 'Book of the Month' over at BOOKGROUP.INFO. Thanks to Clare Chandler for the terrific interview and review.
---
---
Oct. 27, 2013 Images of Park Crescent, Brighton – the setting for Unexploded

---
Oct. 17 – 18, 2013 It's the Manchester Literature Festival and reflections on Katherine Mansfield's stories. Then it's over to Lancaster LitFest for a reading with Evie Wyld.
---
Sept. 28, 2013 At the International Small Wonder Festival, the winner of The inaugural Charleston-Chichester Award for Lifetime Excellence in Short Fiction – William Trevor – is announced. (Alison serves as a judge for the Award.) Alison also discusses the inspiration of Katherine Mansfield, and her relationship with Virginia Woolf.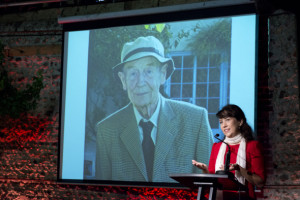 ---
Sept. 19, 2013 U.K. launch of Unexploded in Brighton at the Hotel du Vin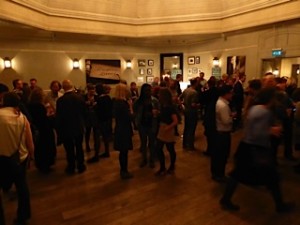 Simon Prosser, Publisher, Hamish Hamilton Books (Penguin UK)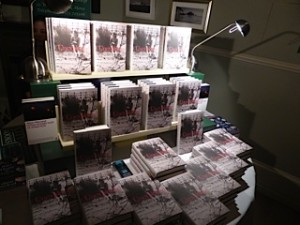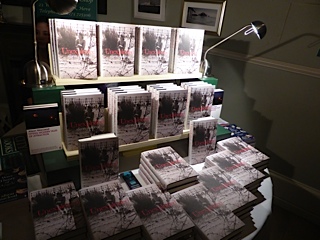 ---
Sept. 10, 2013 Canadian publication with Hamish Hamilton Canada – hooray!
---
Aug. 2013 Q&A for the Man-Booker
---
July 31, 2013 Unexploded UK publication is rush-released.
---
July 23, 2013 Unexploded is longlisted for The 2013 International Man-Booker Prize.
It's a proud day. Birth weight: 1.3 pounds. Announcement made in royal style…
---
Robert MacFarlane, Chair of Prize Jury